Adminstrator
Adminstrator
Joined

Oct 13, 2017
Messages

1,036
Game:-
Standoff 2 - ver 0.13.6
Requirements:-
-Rooted device or vmos or virtual space
-Android 5.1 and above
-2GB ram device or higher, 2GB is minimum.
-SkillzInstaller
Supported Archs:-
ARM64 & ARM
Features:-
*Aimbot ( With Configurations )
*Various ESP Visuals
Reporting issues:-
If you had any issue, then make sure to provide as much details you can. Device name, android version, installation method and logs if available. Failure to do so I will not waste my time to look into it.
How to install:- (Use magisk hide to hide root)
Method one (Rooted device):-
1-Install latest SkillzInstaller app
> Download <
2-Install KittenWare.skillz plugin
> Download <
3-Make sure plugin file is downloaded at external download directory.
4-Run SkillzInstaller and hit red install button and choose the plugin then install.
5-Run generated plugin apk
Method two (No root - Virtual Space):-
Detected.
Notes:
-Whenever there is a new version of plugin, then make sure to delete old version before installing new version.
-Don't enable battery saver or background restrictions on kitten were app.
-Don't use a low end device and then ask why there is lag. this plugin does complex work in background.
-If you open the game normally (not through the plugin) and the plugin was installed then you'll get detected.
-If injection failed and game was not shut then close it as soon as possible to prevent detection.
-If the esp visuals are shifted a bit off the player location then make sure you have notch or camera cutout disabled.
Pictures:-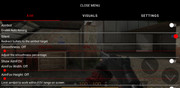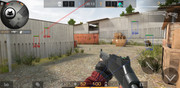 Last edited: